TIME UNTIL OUR NEXT SERVICE
SERVICES: Sunday Nights Only
TIME: Service starts at 6:00 pm
VENUE: Online only for now

​
For more info, email us at
FREE E-BOOK
DOWNLOAD THIS BRAND NEW E-BOOK AS A FREE GIFT FROM PASTOR SINO
So he said to them, "This kind can come out by nothing but prayer and fasting."
Mark 9:29 NKJV
OVERVIEW
The lord has decided to stretch us with this only liquid fast. It wasn't designed to be easy, but it would be worth it. -Romans 8:18 We are a ministry that not only prays, but also fasts; and we are restoring the ancient practice of fasting back to the body. -Isaiah 58:6-14 Pastor Sino and Pastor Kellie feel strongly that God wants us to spend abundant time in prayer covering the remainder of the year and rally the people of God to a deeper commitment to a vigorous life of prayer.
Day 1 - August 3, 2020
Humility, Brokenness, and Repentance from all known sin
Day 2 - August 4, 2020
A total consecration to God and to God's Word
Day 3 - August 5, 2020
Praying for an open Heaven of prayer to fall on us
Day 4 - August 6, 2020
Praying for the lost, broken, and downtrodden
Day 5 - August 7, 2020
Praying for our lost loved ones by name
Day 6 - August 38, 2020
Lifting and using the name of Jesus
Day 7 - August 9, 2020
Praying for a mighty rushing wind to fall on us
Day 8 - August 10, 2020
Praying for fresh oil
Day 9 - August 11, 2020
Praying for financial favor and healing
Day 10 - August 12, 2020
Praying for the remaining months of 2020
1. Prepare mind and body for this liquid only fast one week ahead of schedule. (Clean entire house of junk food. Avoid carbs, sugar, caffeine, and meats as well as entertainment. Drink plenty of water with fresh lemon.
2. Start reading books on prayer and fasting beginning today. Our Prayer Collective book and Freedom Journal are a great place to start!
3. Participate in as many of the daily online prayer watches during the fast. We will be observing several prayer watches each day of the fast.
4. Build continuous moments in prayer throughout the day by praying frequently. Make up your mind to set specific frequent times for prayer.
5. Those on medications should proceed with caution and eat some fresh vegetables/salads each day to hold their physical strength.
Warrior Nation/m633 movement 10 day prayer and fasting schedule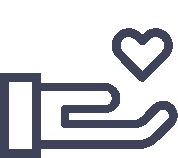 REACHING THE
ONE BILLION SOUL
Mandate

TOGETHER